3 Clicks And I TRANSLATE ANY VIDEO
In The Most Popular 100 Languages!

Translate in the most spoken languages!
Let foreign audiences understand your video even if they don't speak english

Easy cloud based interface

No previous experience needed!
Drive 100% Free VIDEO traffic
Tap Into The Massive Potential Of SEO Without Actually Knowing SEO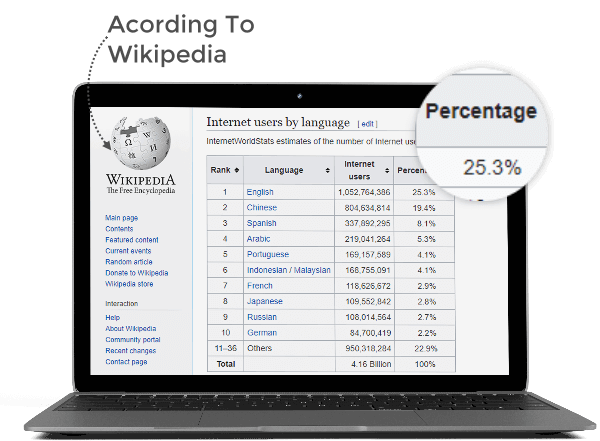 ONLY 25% of the searches made online are in ENGLISH!
And yet everybody focuses on trying to rank in ENGLISH!

YouTube is the 2nd BIGGEST website in the world…
And still you focus all your efforts trying to rank and get traffic ONLY from Google!

With Over 3 Billion Searches A Month…
All the visitors that you will ever need
ARE ALREADY ON YOUTUBE!
3 billion searches a month.
75% are not in English…
Do the math… 2.2 billion searches each month in foreign languages!
They are searching each day for YOUR offer!
After product reviews, ecom products, local business reviews, discounts, coupons…
Are you getting an idea on how much money you are leaving on the TABLE?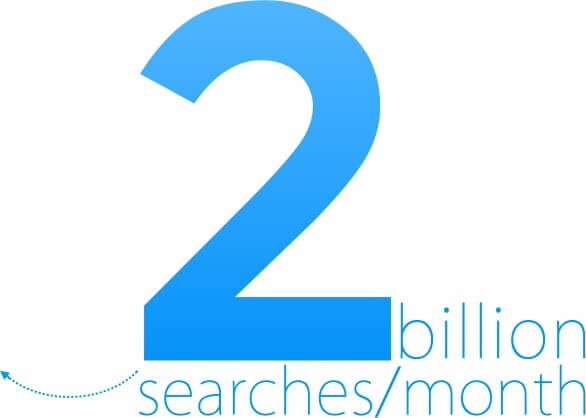 What would happen if we could tap
into the rest of
2.2 Billion SEARCHES?
What if you could START RANKING for all the top foreign languages…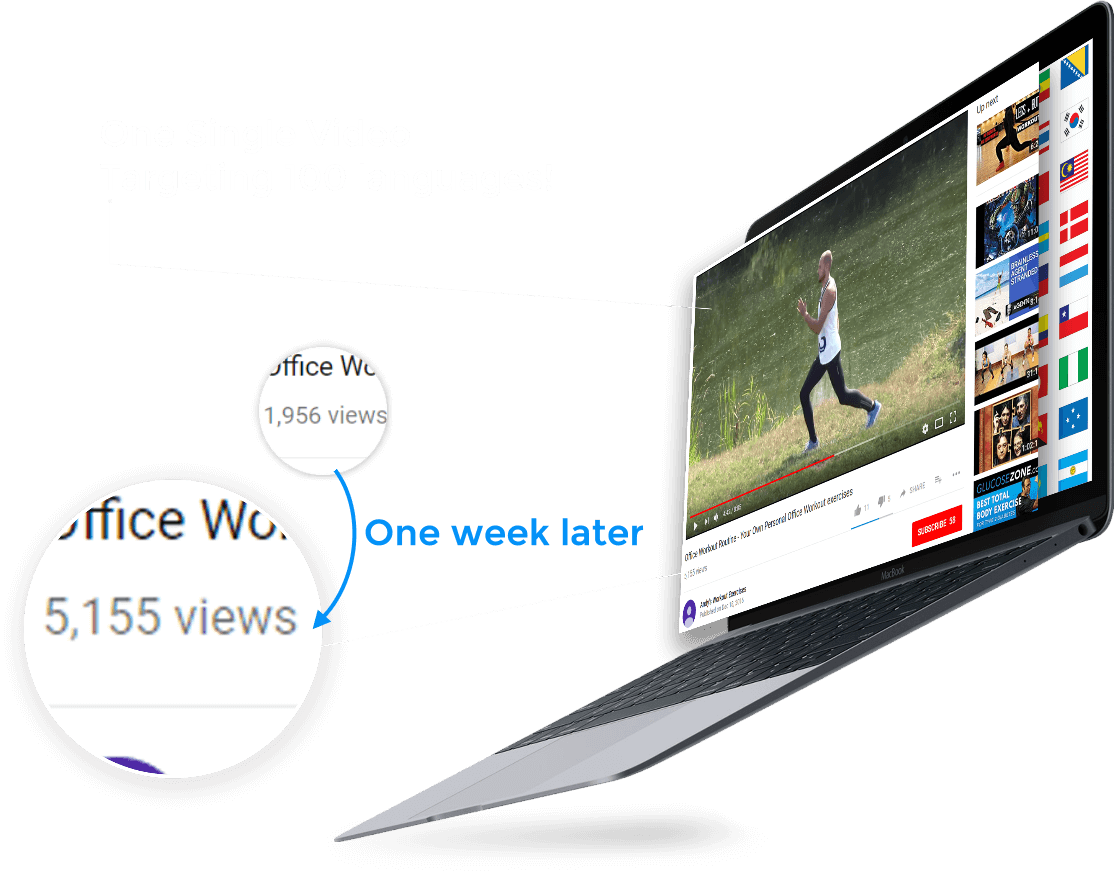 More than that, we found a way to make a SINGLE VIDEO start
RANKING for all the foreign languages that we want!
Upload A SINGLE Video And
TRANSLATE in 100 LANGUAGES !!!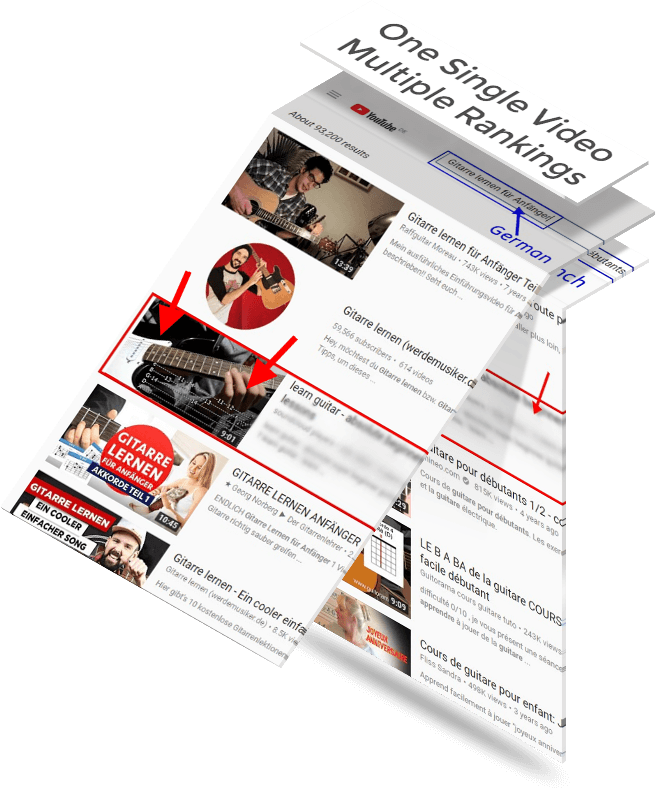 Until now to rank for multiple languages, you had to create one new video for each language…
Write the title and the description on your own or hire a translator…
And after that upload each video to YouTube…
that process would take days… if not weeks…
and it would be ULTRA EXPENSIVE!
But don't worry… what used to take weeks … now takes SECONDS!!
INTRODUCING LINGO BLASTER
The Only Software That  With Only 3 clicks
Will TRANSLATE Your Videos
For The Most Popular 100 Foreign Languages!
and triple your traffic and leads overnight!
TRANSLATE your videos in as many  FOREIGN languages as you want
Increase your video exposure with over 75%
Triple your CTR and traffic overnight!
Tap Into The Massive Potential Of SEO Without Actually Knowing SEO
Drives 100% Free traffic from Google & Youtube
No previous experience needed
Targeting 100 LANGUAGES
with just 3 CLICKS!
Check out the languages supported in Lingo Blaster:
Spanish, Italian, German, Hindi, Russian, Chinese, Portuguese, French, Afrikaans, Albanian, Amharic, Arabic, Armenian, Azerbaijani, Basque, Belarusian, Bengali, Bosnian, Bulgarian, Burmese, Catalan, Cebuano, Chichewa, Corsican, Croatian, Czech, Danish, Dutch, Estonian, Filipino, Frisian, Galician, Georgian, Greek, Gujarati, Haitian Creole, Hausa, Hawaiian, Hebrew, Hmong, Hungarian, Icelandic, Igbo, Indonesian, Irish, Japanese, Javanese, Kannada, Kazakh, Khmer, Korean, Kurdish (Kurmanji), Kyrgyz, Lao, Latvian, Lithuanian, Luxembourgish, Macedonian, Malagasy, Malay, Malayalam, Maltese, Maori, Marathi, Mongolian, Nepali, Norwegian (Bokmål), Pashto, Persian, Punjabi, Romanian, Samoan, Scots Gaelic, Serbian, Sesotho, Shona, Sindhi, Sinhala, Slovak, Somali, Sundanese, Swahili, Swedish, Tajik, Tamil, Telugu, Thai, Turkish, Ukrainian, Urdu, Uzbek, Vietnamese, Welsh, Xhosa, Yiddish, Yoruba, Zulu, Finnish, Polish, Slovenian

Follow These 3 Steps And By This Time Next Week
You'll Have Targeted Traffic Bombarding Your Offers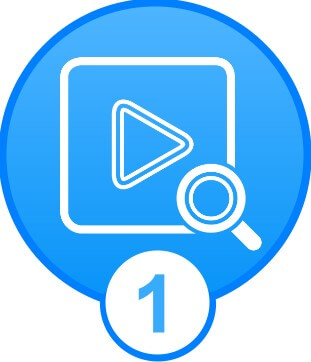 You just have to connect your YouTube account with our cloud-based software and select the video that you want to use.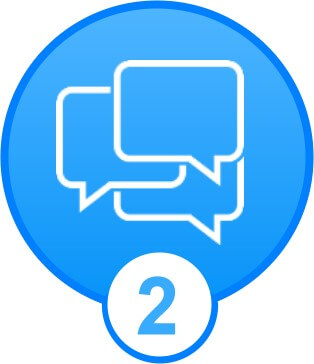 Choose the languages that you want to target. With only one click LINGO Blaster will automatically translate your video details. Your video will show and index in all the selected languages.
In a short amount of time your video will start ranking and you'll get a ton of FOREIGN TARGETED traffic from your videos!
You don't even have to upload new videos!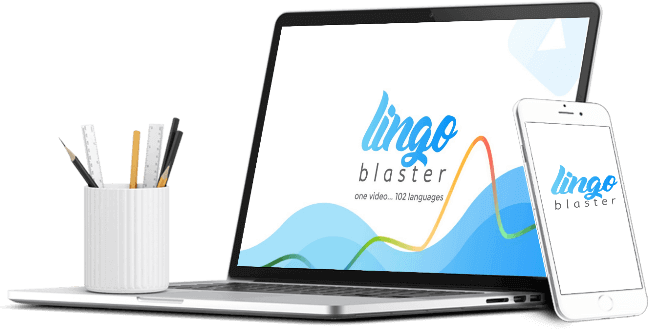 With only a few clicks you'll be able to translate your videos in over 100 foreign languages and tap into that
HUGE untapped market
!
Your video will STAND OUT from your competitors, because you will be the ONLY one who will address to your viewers in their native languages… and because of that, your traffic will convert 10x better!
Your videos will start to rank for foreign keywords!
It is 100 times easier to rank for let's say "guitar lesson" in GERMAN than in english…
or to rank in FRENCH…
SPANISH…
PORTUGUESE…
CANTONESE…
and all the other
100 other languages!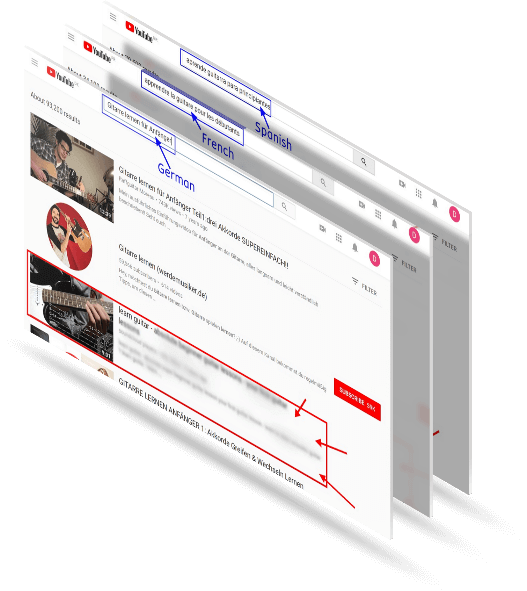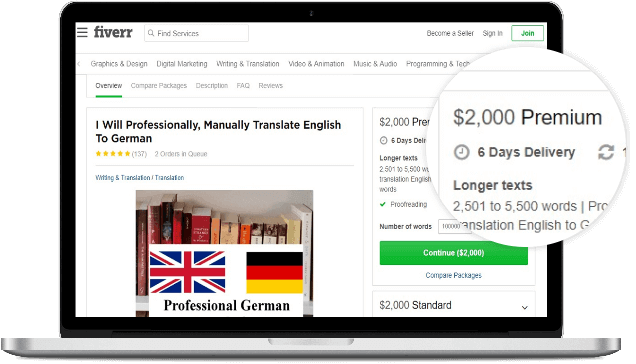 Here is the thing…

I don't want to you to struggle, suffer and spend a fortune trying to do this manually!
Paying for translations… for a single video will cost you at least $2000!

You won't have to pay that!
I'm offering everything you need on a silver platter.
All you've got to do is take action….
Frequently Asked Questions:
Is this a Cloud-Based software?
Yes, Lingo Blaster is a cloud based solution.
Everything is hosted on our servers, nothing to download or install.
You can use Lingo Blaster from your destktop PC, Apple or even from your smart phone.
Do I get free updates for Lingo Blaster?
YES! You get 100% free auto updates.
Whenever a new update is out, since everything is stored in the cloud, you will instantly be upgraded.
You don't need to worry about checking manually for updates,everything is done 100% automatically, hassle free.
Are there any Upsales?
You can use Lingo Blaster as it is, you don't need to purchase anything else.
However after your purchase Lingo Blaster we will give you a super good deal to other Blaster Products that can change the way you are doing Video Marketing!
When Can I start getting Traffic From Lingo?
We think, you can see traffic as soon as today.
You can instantly start RANKING and TRANSLATING your existing YouTube videos, and those videos will get bigger international exposure, from day 1!
Ok, I'm Sold… How Do I Order?
Simply order through one of the buttons you see on this page and you'll get Instant access to Lingo Blaster through our jvzoo integration.
Just check your inbox/spam folder and you will receive your registration details!
What happens if I miss out on This Deal?
This is a VERY limited offer and a ONE TIME PAYMENT. Once the launch special ends, Lingo Blaster will only be offered for $97 / $47 a month.
So if you want to get more traffic at an absolute steal – don't sit on the fence, act now and don't miss out.